My ALPHERA Finance complements our existing range of customer services with a variety of self-service functions available online.
Visit www.MyFinance.alphera.ch for access to:
Your contract data
Your vehicle data
Your contractual documents
You can also:
Edit your personal data
Make use of additional services relating to your leasing or financing contract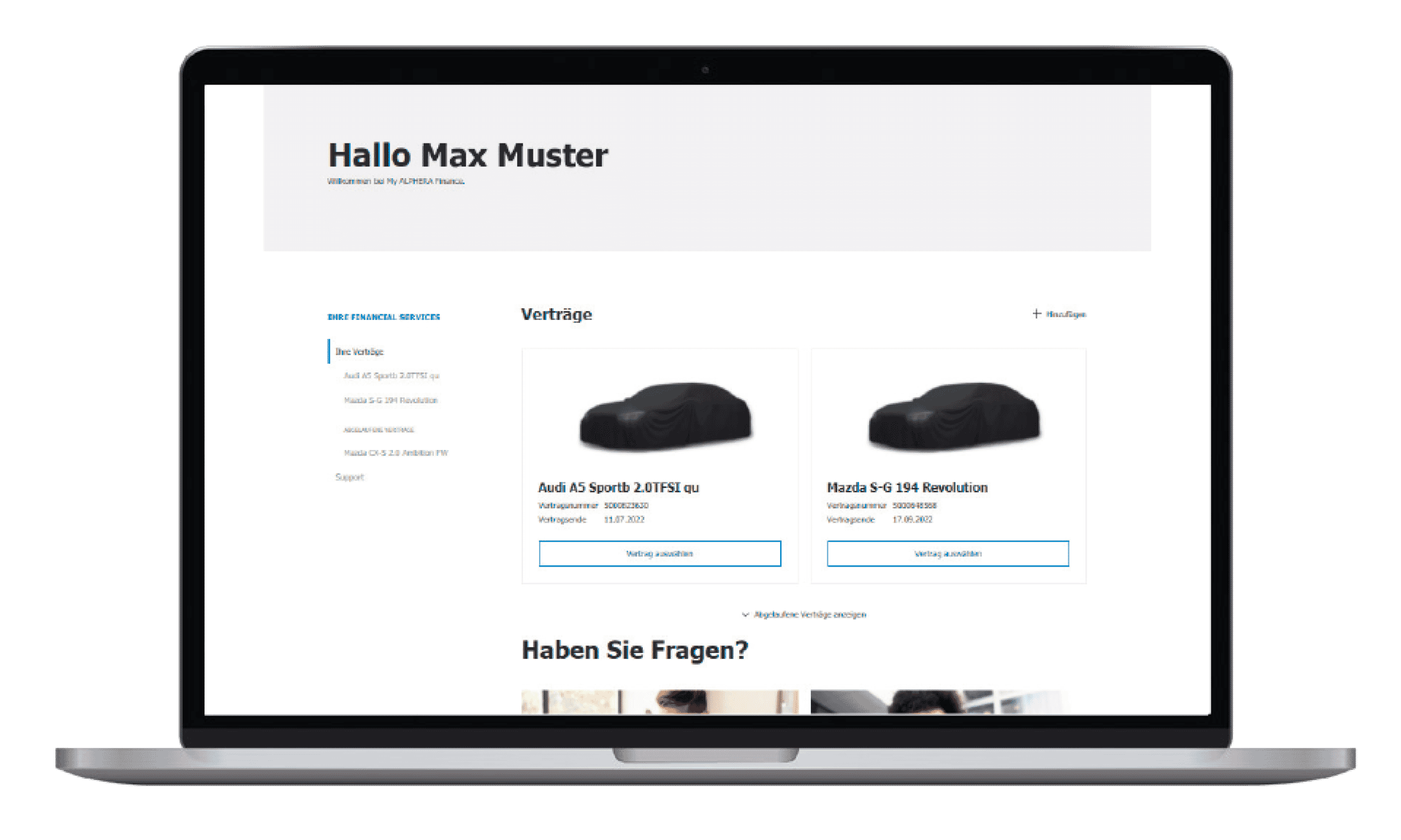 Add a contract.
Add your contract after registration: Enter your ALPHERA Financial Services contract number and confirm with a mobileTAN. We will send you the TAN via an SMS to the mobile number on file in your contract.
Contract summary.
Get an overview of the duration of your contract and any insurance products agreed by you, including your leasing rate, payment method and payment date.
Personal data.
In this area, you will find your personal contact information (name, postal address, landline number, mobile number, e-mail address) and your bank details. You can edit this information as necessary.
Vehicle data.
This area provides a quick overview of your model, registration plate, initial registration date and chassis number.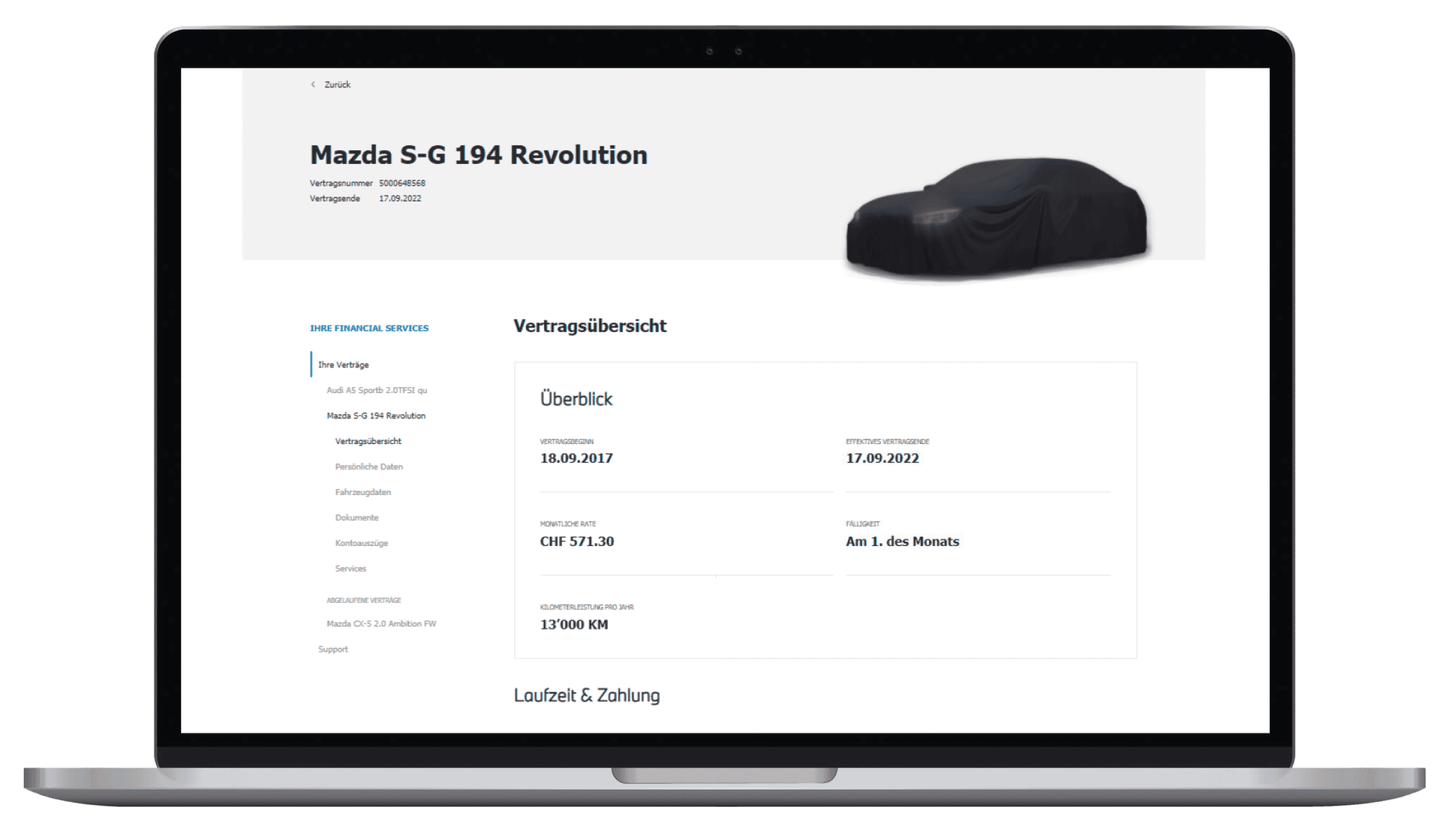 My documents.
View and download your personal contractual documents here.
Statement.
Get an overview of all your monthly payments here – a practical alternative to requesting a statement.
Services.
Use this area to write to us using the contact form or request a callback. You can also request contractual documents and payment slips, and access all forms not directly related to your contract.
Get answers to your questions right away.
You can reach us by calling +41 (0)58 269 66 66 (Monday to Friday from 8 a.m. to 6 p.m.).

You can also send us a query via our contact form.

Please provide your contract number or chassis number if available. Should you have any questions about your vehicle, please contact your dealer directly. They will be happy to help.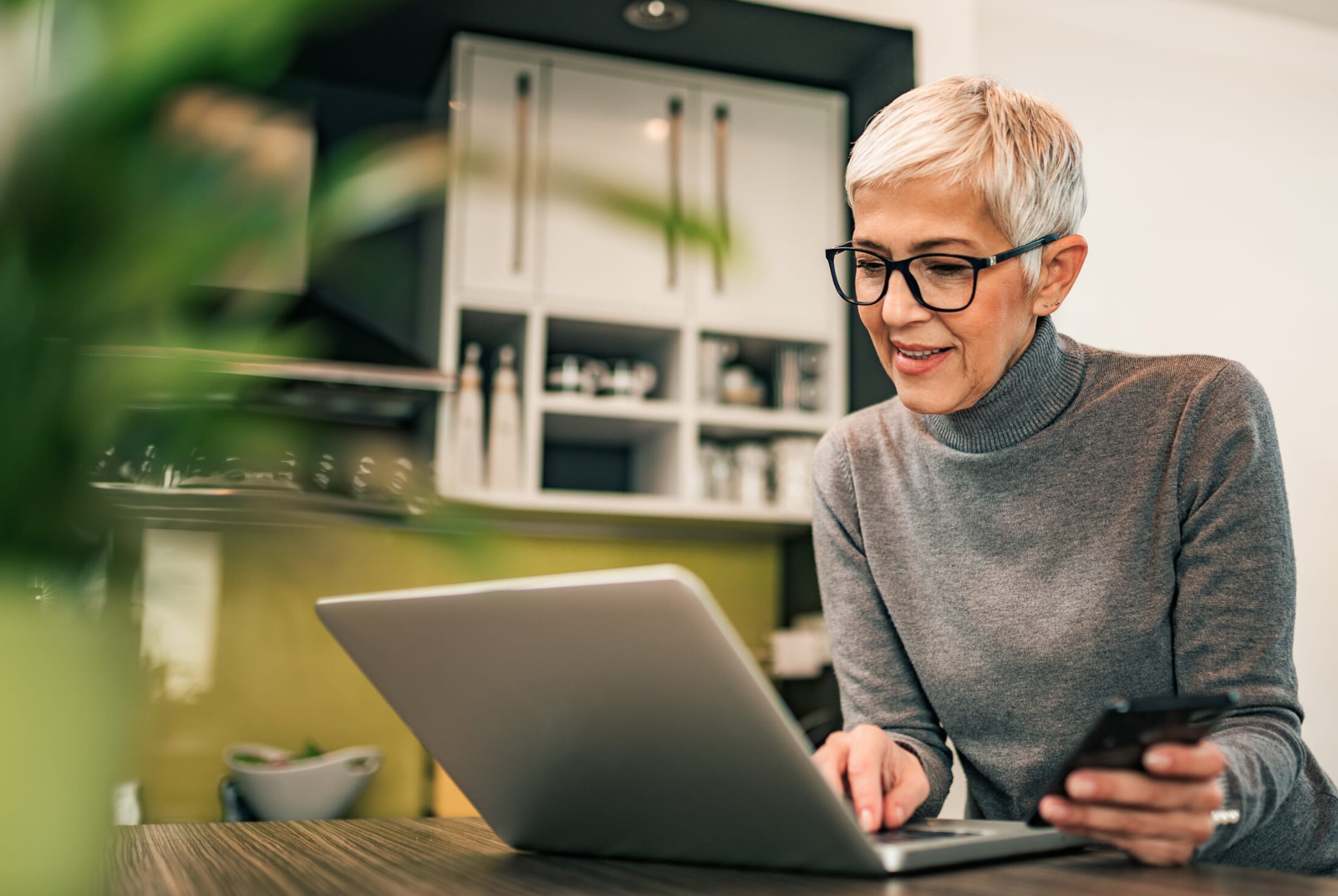 Your dream, our financing.
When it comes to vehicle financing, each customer has different needs. We adapt the parameters in line with your requirements.
Calculate financing costs now